Water and light: never ending fonts of inspiration
Water walls by LASER Performance® magically bring messages, pictures, and imaginary worlds to life in mid air. Whether indoors or outdoors, and irrespective of whether they are used as a projection surface for laser and video graphics, or as a decorative element, which both cools and cleanses the air; our systems don't just fulfil the highest expectations, they can also handle almost any task.
Water screens: the multifaceted indoor medium
The interaction of the elements has the ability to move people like very little else. Our standard-setting, patented screen modules demonstrate the impact that the star of the show "water" can have. What sets this system apart is that the water is emitted evenly and highly precisely in three separate rows. To achieve this, the module is fitted with an astonishing 330 jets per meter. Our choice of construction materials, our highest quality production standards and fact that the jets are fitted with micro meter precision all contribute to the unequalled density and smoothness of this liquid projection surface.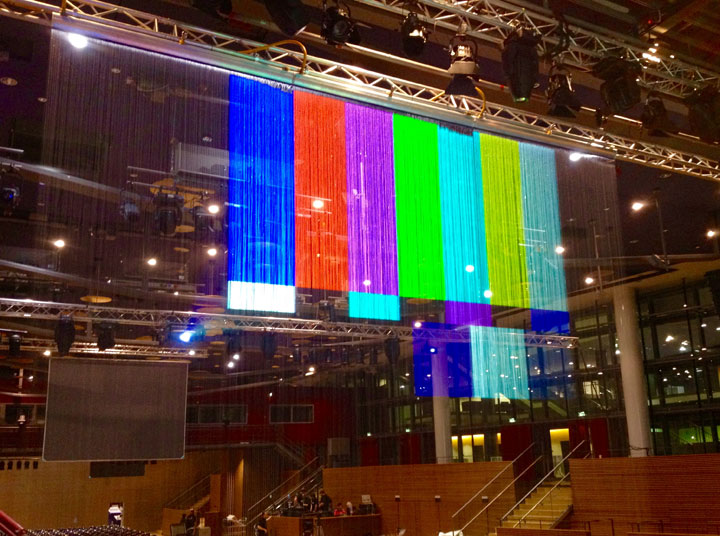 The innovative construction of our modules points the way ahead. It ensures that the transition between our two meter long segments is virtually undetectable. As a result your audience experiences breathtaking 3D images that appear to be hovering in the air like holograms, with a clarity that equals that of the water. Fascinating!
Thanks to our constructing system made up of individual segments, we are able to create water walls of almost any length.
Water shields: the perfect outdoor solution for great events
LASER Performance® water shields make temporary projections of impressive proportions possible. Water is funnelled through a single jet under high pressure and collides with a semi-circular impact surface immediately following its emission
As a result, the water forms a thin film of up to 25 meters in width and 12 meters in height, as the water disperses. This system makes visualisations of considerable proportions possible. Simply put, your audience can view detailed themes and product presentations in XXL format, even at a great distance. An experience that guarantees goosebumps!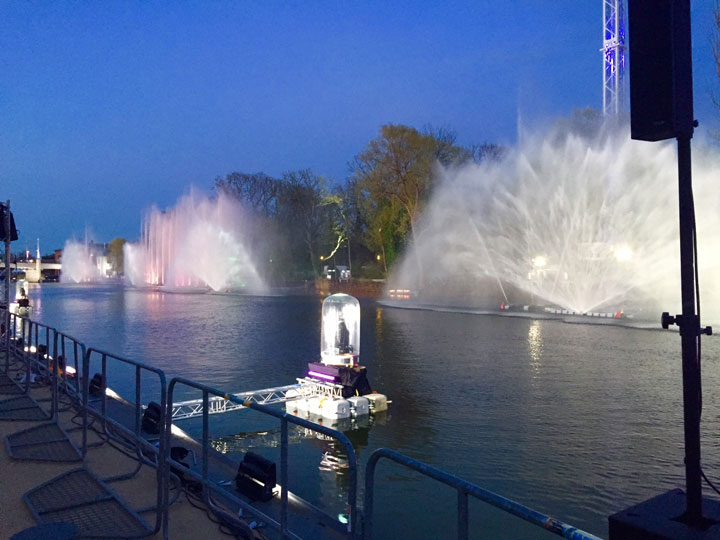 Our water shields are most effective in calm waters, such as lakes, rivers and pools.
If your event location has a stage, we recommend water walls as well as our gauze screens.
You have to be able to depend on laser sources and projectors in every situation. That's why only the best is good enough for us.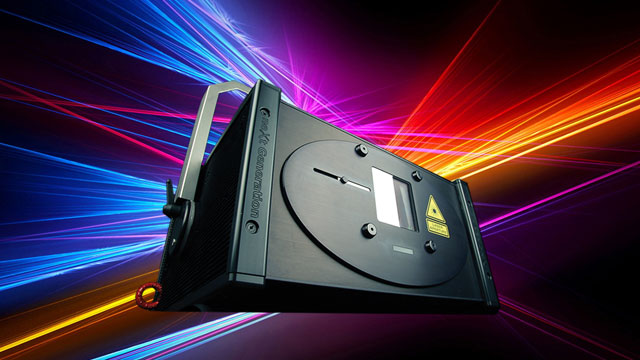 Every one of our shows makes use of highly complex signal processes. This requires real-time controllers who master every challenge.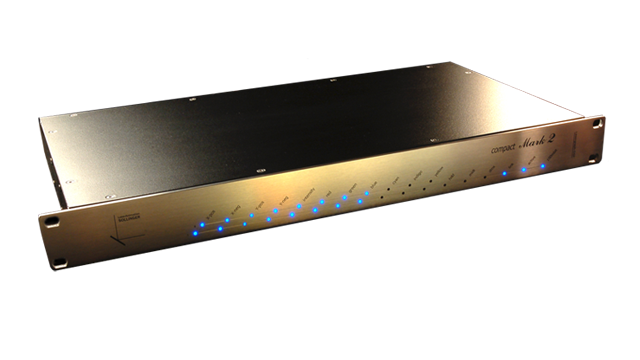 Highest stability but hardly any weight – this is the perfect combination for your stage projects that our roll screens offer.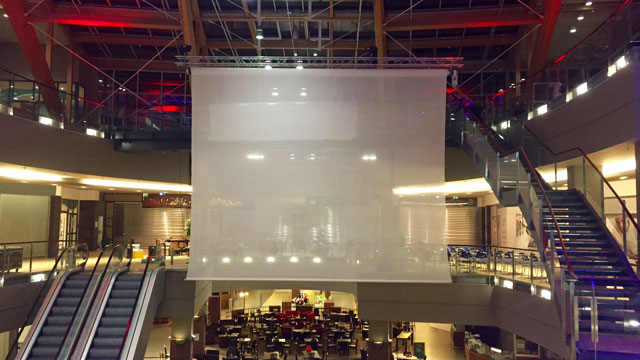 The magic team: Laser and water. Indoors and outdoors – we have the tools to captivate your audience.