Emotions know no borders
Berlin, Singapore, Dubai, Milan, Barcelona, Istanbul, Vienna, Houston, Lisbon or Orlando: We create unforgettable moments all around the world. Maybe because we discover new and exciting challenges with every project. Maybe because we have the exact amount of sensibility, experience and expertise that our customers have come to expect from us. But definitely because our passion for our work connects us and moves us to a common goal: a satisfied customer.
Projects for company events, and product presentations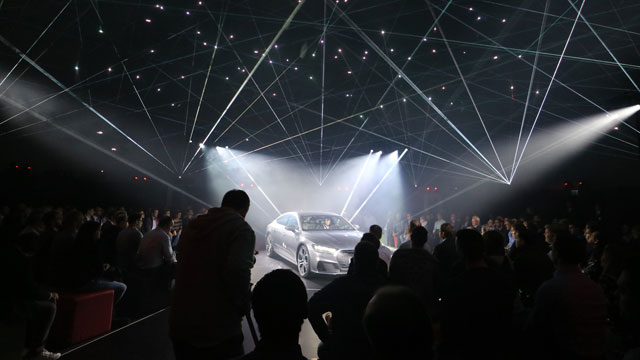 Projects for galas, jubilees, and city festivals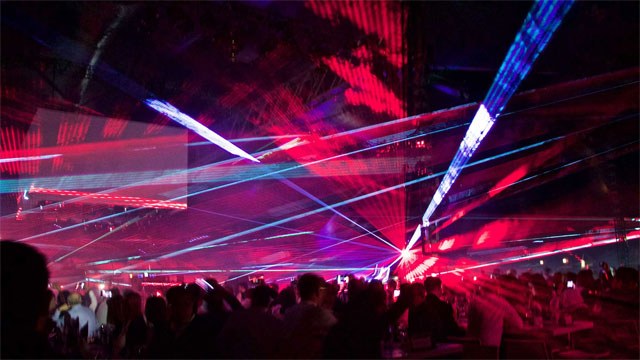 Projects for trade fairs, citybeams, and outdoor displays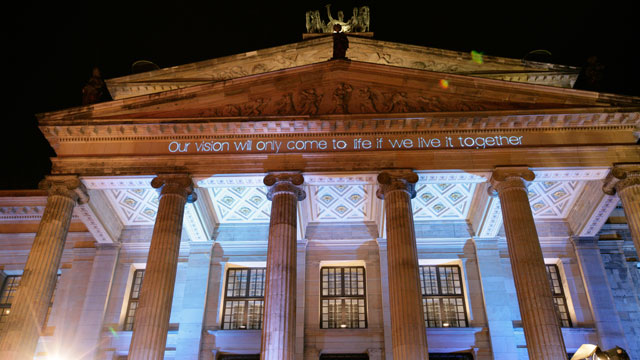 Projects for sports events, congresses, and TV productions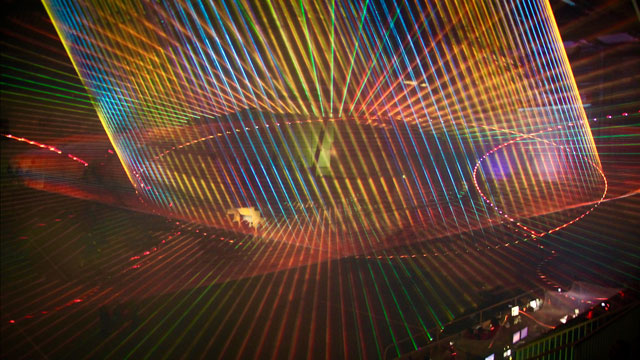 Accomplishment speaks for itself.
LASERSHOW ZUM TAG DER DEUTSCHEN EINHEIT 2016 - Für die Lasershow zur offiziellen Eröffnungsshow der Feierlichkeiten zum Tag der Deutschen Einheit setzten die Verantwortlichen auf das Team von LASER Performance. Wir realisierten die Show mit Phaenon X 30.000 Lasersystemen sowie Nebel - Windkombinationen mit einer gesamten Leistungsaufnahme von 108.000 Watt. Die Systemsteuerung für Laser und Nebel erfolgte über Hochleistungsfunkstrecken von LAN - Com und LumenRadio.

Dresden, Okt. 2016
Lasershow ILDA Awards 2015 - 1.Platz für LASER Performance - Die ILDA (International Laser Display Association) Awards sind vergleichbar mit den Hollywood Oscars der Filmindustrie. In diesem Jahr fand die Konferenz der ILDA in Dubai statt. Im Rahmen des Events werden exzellente Lasershows von Unternehmen aus der ganzen Welt ausgezeichnet. In diesem Jahr erhielt LASER Performance im Segment Grafik-Shows für die Show "Nosferatu" den 1. Platz (Lasershow Design: Stephan Rieck/Laseranimation).

ILDA Awards, Dubai, Okt. 2015
Brandenburg an der Havel. Mit einer spektakulären Lasershow ist die Bundesgartenschau, kurz Buga, bereits am Freitagabend in Brandenburg an der Havel erwacht. 8000 Zuschauer sind dazu ans Havelufer gekommen. Sie wurden nicht enttäuscht: Solch eine Show hat die Stadt Brandenburg wohl noch nicht gesehen. So ein großes und spektakuläres öffentliches Vorabend-Programm gab es überhaupt nicht in 64 Jahren Buga-Geschichte.

Märkische Oderzeitung vom 17.04.15
… Zum Richtfest für den Neubau des Landtags Brandenburg, dessen Bauherr das Ministerium der Finanzen ist, entwickelte Herr Henning und sein Team die Lasershow "Geschichte trifft Moderne". Es kamen rund 10.000 Menschen zum Richtfest. Die Lasershow beeindruckte Minister, Landtagsabgeordnete und Bürger und bot durch Herr Hennings langjährige Erfahrung und der exzellenten Qualität der Lasershow einen gelungenen Programmpunkt des Richtfestes …

Ministerium der Finanzen des Landes Brandenburg, 19.12.2011