Laser display: Set your stage in a unique way
How do you transform a dull administrative building into a vibrant piece of art? How do you give a plain office block a sort of proudly broadcasted confidence? And how do you make a stadium tell its moving history to more than 20,000 mesmerized sports fans? There is a simple answer: You use the high-end technology of LASER Performance®. We have the equipment and the know-how to efficiently put brands, messages and themes on public display.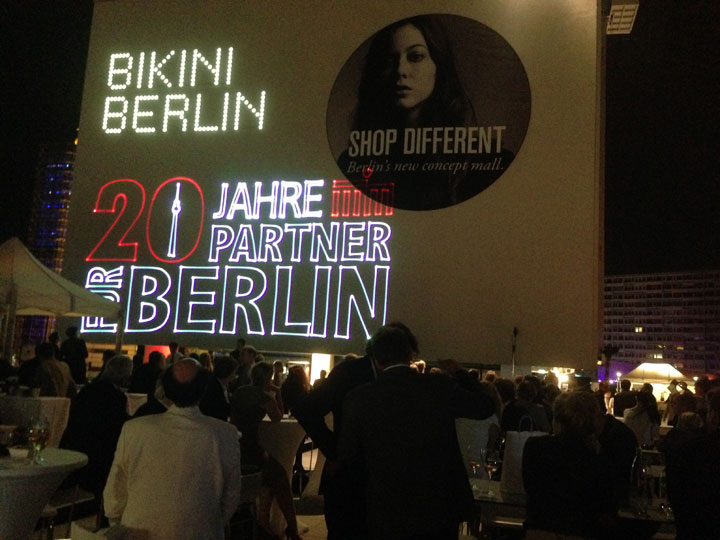 Our expertise in the field of laser displays has its origin in our fascination with this versatile medium of communication. This benefits our clients: LASER Performance® offers everything from classic big-size-brandings to attention-grabbing animations of logos to outline-mapping – the spectacular accentuation of the outlines of two and three dimensional objects. As a matter of course you can choose to embed your performance in theatrical shows combined with video projections.
You want to see your logo on a postmodern building or a floating sphere without any distortions? We are looking forward to the challenge!
Sensible support is key
Lasting success is built on expertise. For that reason LASER Performance® will tailor the solutions to your needs. This saves valuable time for planning projects which in turn has a positive impact on your budget.
What do you want to do? Here are three examples to give you an idea of the range of our service portfolio:
I want a fixed installation / an outdoor display

Ask for our weatherproof and air-conditioned containers (also available for fully automated laser displays).

I want to replace or add to displays on short notice.

Ask for our capable controllers to receive remote dynamic content management.

I want to interact with my target audience.

Ask for our innovative motion capture systems (the projections are controlled by the user).
Create lasting moments
Architecture and laser displays go hand in hand – in essence, both worlds are about aesthetics, presence and precision. The technology of show lasers clearly surpasses conventional projections methods in the field of visualization via display. This is not only true in the case of economic considerations, but also regarding quality. Lasers concentrate light to an extreme degree for creating vector-based artworks and animations, making it possible to infinitely upscale any form of artwork to impressive formats without any mentionable loss of light output.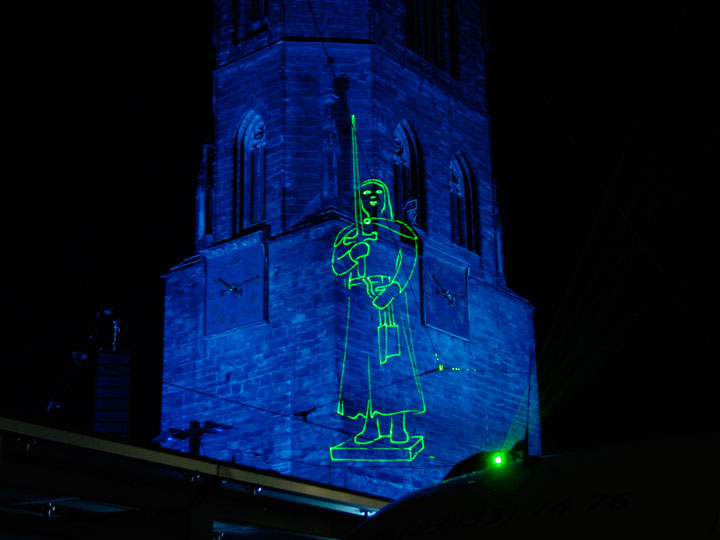 Another advantage of lasers: It doesn't matter what projection surface is used. Concrete, sandstone, grass, the floor of a gymnasium or any sort of textile – our laser systems make the best out of any kind of reflecting material.